In the Garden | Rhubarb Dessert Contest
Rhubarb Main Dish Cook-Off | Vendors| Rhubarb Salsa Recipe
Garden Tips | About Linda | Contact

The 2017 Rhubarb Festival
Saturday, June 10, 2017 - 9:00 am to 4:00 pm
Rhubarb Dessert Contest registration form
Vendor registration form
Rhubarb Main Dish Cook-Off registration form
Admission is one can of food per person
Proceeds from the food court go to local non-profits
Take a step back in time and join us at our
"Western Themed Nursery"
"Just wanted to let you know how much I enjoy the Rhubarb festival. Even with the cool weather and showers, I wouldn't miss it. I had a Fantastic time with Great people. It is such a winner!"
"A beautiful facility. We were there on the 10th for the Annual Rhubarb Festival. Quite an experience! Lots of people, food & entertainment. The yard sale was exceptional also! Thanks L & S for a nice event!"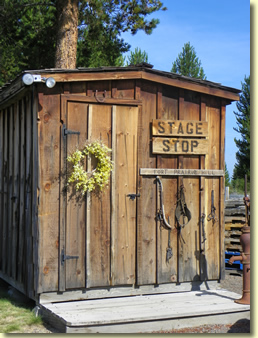 Ready for a good time? Head on out to L & S Gardens on Saturday, June 10, 2017 for the best, biggest Annual Rhubarb Festival in Oregon.
Food serving begins at 11:30 am with samples $2.00 each or take advantage of our lunch specials. We serve until the food is gone, so come early and stay late and boogie to the music.
Dutch oven cooking, Over 65 vendors, HUGE yard sale by the Ya Ya Sisterhood, Live Music, Rhubarb Dessert Baking Contest, Rhubarb Main Dish Cook-Off, and over 500 Rhubarb fruit pies!
See you in the gardens Saturday, June 10, 2017 at L & S Gardens in La Pine, Oregon.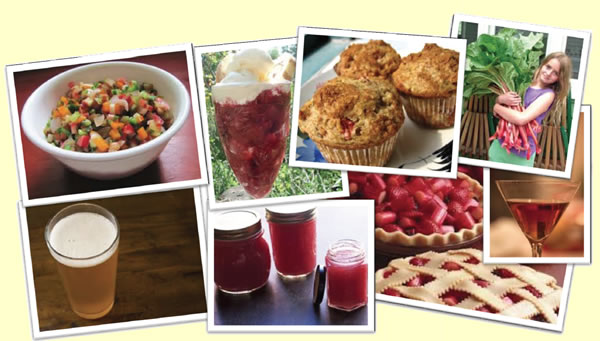 Rhubarb Main Dish Cook-Off
Sponsored by Jake Russell Excavation, LLC
Tasting 11:30 until gone, $2.00 samples in the food court
Prizes:
First Place $100
Second Place $50
Third Place $25
Participants Gift
NEW!! Best Decorated Booth Prize
Return your entry form by June 4, 2017
Rhubarb Main Dish Cook-Off Entry Form
Rhubarb Dessert Contest
Sponsored by Little d Technology/Verizon Wireless Authorized Retailer
The Search is on for the Best Rhubarb Dessert in Newberry Country!
Enter your best Rhubarb bread, cake, cookies and pie! All entries MUST include Rhubarb.
Your entry will be judged on a point system with a maximum of 30 points.
10 points​possible for Taste
10 points​possible for Use of Rhubarb
5 points​possible for Appearance
5 points​possible for Creativity
Dessert entries accepted on Saturday, June 10, 2017 from 9:00am - 10:30am. Judging begins at 10:30am - Winners announced at NOON.
BEST of Show will receive $50 cash prize
First Place Winner will receive a $30 cash prize
Second Place Winner will receive a $20 cash prize
Third Place Winner will receive a $10 cash prize
2017 Rhubarb Dessert Contest Entry Form
Want to be a Vendor?
Set up time for vendors is 7:00 a.m. to 8:30 a.m. the day of the show. You can arrange to set up your booth displays the day before. Festival hours are from 9:00 a.m. to 4:00 p.m. Vendor space is 10' x 10'. There is a $40.00 non-refundable vendor fee. Vendors will supply their own tables, chairs, canopies and money for making change. All vehicles will be parked in the large parking lot across the street.
Space is limited. Advertising will be done in print ads, radio, television, Facebook and other social media.
Rhubarb Pie?
It is not just for pies, you will LOVE my Rhubarb Salsa recipe.
Contact: Linda Stephensen (541) 536-2049
Date & Time: Saturday 6/10/17 - 9am to 4pm
Email: linda@lsgardens.com
Address: 50808 South Huntington Road in La Pine
Directions: Take Highway 97 into La Pine, Oregon. Turn east onto Finley Butte Rd. (beside the Sugar Pine Café). Take a SHARP right onto South Huntington Rd. (behind the Sugar Pine Café). Proceed 1¾ miles. We are on the left side of the road.


L & S Gardens
"28 Years in Business and Still Growing"
linda@lsgardens.com
541-536-2049