In the Garden | Upcoming Events | Rhubarb Festival | Books By Linda | Recipes
Bark, Compost & Fill Dirt | Garden Tips | About Linda | Contact

"Linda, your class this past weekend was superb! I only wish it had been at least an all-day class – you have so much practical information to impart!"

Judy Warren
The 2017 Rhubarb Festival
Saturday, June 10, 2017 - 9:00 am to 4:00 pm
Take a step back in time and join us at our "Western Themed Nursery". Visit our Rhubarb page to learn more about the festivities!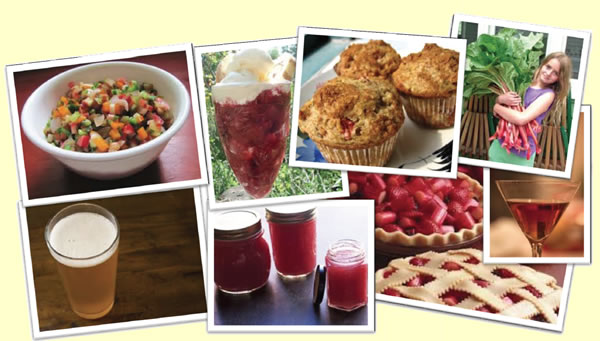 "As usual you were great at the seminar.  Great questions and answers!  Everyone I talked to said they enjoyed your talk and appreciate you tremendous knowledge of plants and soils in our area.  Thanks!"
 
Constance Marie Bruneau
La Pine, Oregon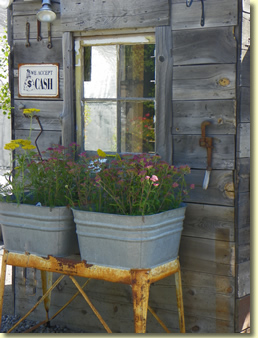 "We can't tell you how much we've enjoyed our covered raised beds that my husband constructed after taking the workshop at your nursery a couple of years ago.  Our lettuce and spinach are up and carrots have even sent up their first little green 'hairs.'"
Karen
Sisters, Oregon
"I attended the Sisters Garden Club field trip to your nursery last Friday. I was very impressed with your presentation there. I've just completed 20 years in visual merchandising at World Market stores as Senior Art Director. Having toured many retail sites across the country I would have to say that you have created an all together charming and fresh interpretation of a country store."
Leotie Richards
"What a wonderful time the Sisters Garden Club had at the nursery on Friday. You were fabulous in every way. We so appreciate all you did for us to make it sucha great time. I have had nothing but good feedback. You truly are the BEST!"
Judy Mackey

L & S Gardens
"28 Years in Business and Still Growing"
linda@lsgardens.com
541-536-2049