In the Garden | Upcoming Events | Rhubarb Festival | Books By Linda | Recipes
Bark, Compost & Fill Dirt | Garden Tips | About Linda | Contact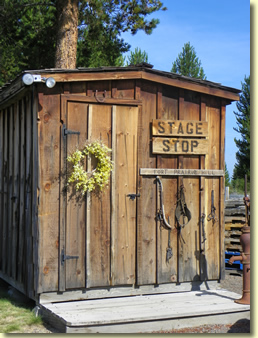 Give us a call to have bark, compost, fill dirt, 3/4 minus aggregate, and 1"-3" River Rock loaded or delivered.

Directions: Take Highway 97 into La Pine, Oregon. Turn east onto Finley Butte Rd. (beside the Sugar Pine Café). Take a SHARP right onto South Huntington Rd. (behind the Sugar Pine Café). Proceed 1¾ miles. We are on the left side of the road.
Address: 50808 South Huntington Road in La Pine.

Hours of Operation:
Closed for the season
View Larger Map

L & S Gardens
"28 Years in Business and Still Growing"
linda@lsgardens.com
541-536-2049
Oregon Department of Agriculture
Inspection Report - 5/29/13
"Inspection Perfect!
Plants healthy without signs or symptoms of pests or pathogens.
Greenhouses spotless, no weeds, clean of debris.
Beautiful!